Kumquats are a citrus-like fruit with a sweet, edible skin and a slightly bitter or sour pulp. They are rich in dietary fiber, minerals, vitamins and anti-oxidants. Kumqats originated in China and the word Kumquat means "Gold Orange" in Chinese. Saint Joseph, Florida has been known as the "kumquat capital" since 1895 because so many kumquats are grown there. Every year, Dade City, Florida celebrates this magical little fruit with their Annual Kumquat Festival.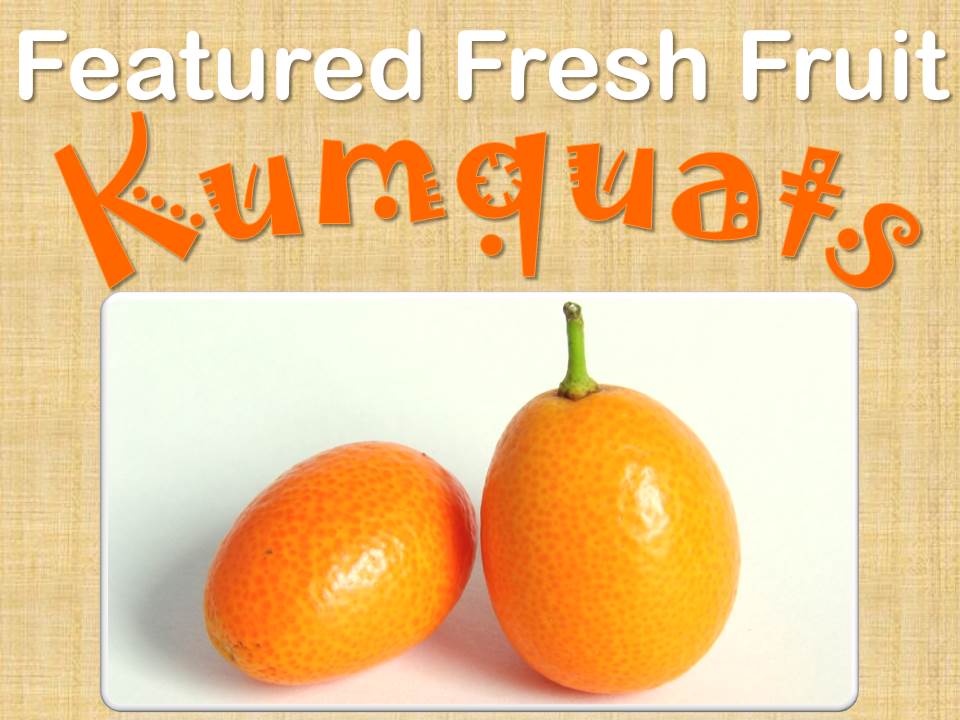 How to Eat a Kumquat
Roll the kumquat between your fingers. This releases oils in the rind and improves the flavor.
Eat the fruit "skin and all." The peel is sweet and the pulp is sour. When eaten together you get a sweet and sour zing unlike anything else!
Chew, chew, chew. The longer you chew the sweeter the fruit becomes
Kumquats are Pasco County Schools Featured Fresh Fruit every Friday in January! Click Here to check out Pasco County School's Menu for more information!
References: