Eating healthy doesn't have to be dull or tasteless. Just look at the strawberry. Full of vitamin C, fiber, antioxidants and flavor this fruit is the perfect snack.  In one cup of strawberry there are about 50 calories, 3 grams of fiber, and this super sweet fruit meets our daily need for vitamin C.  It also has antioxidants that help protect us from things like cancer and inflammation.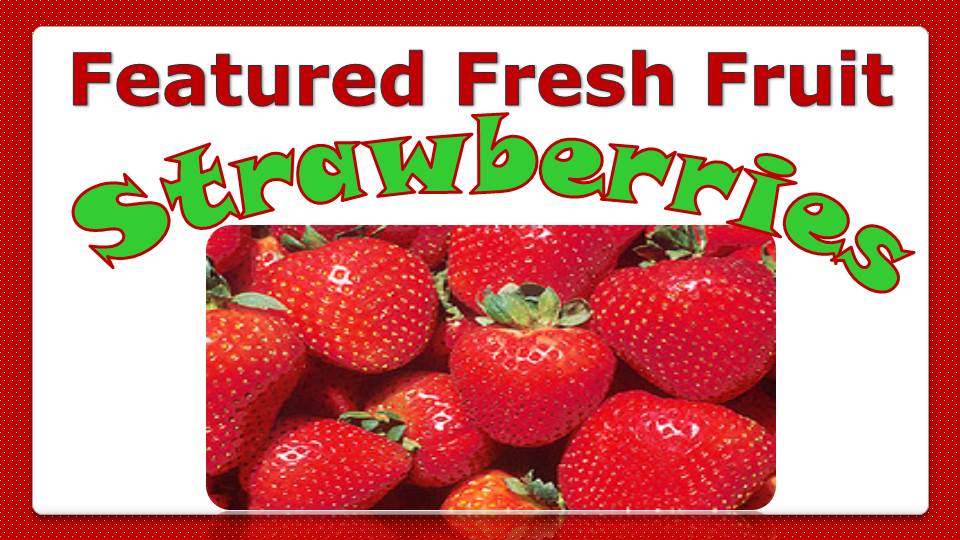 Strawberries are native to America and have been commercially grown in Florida for over a century. We are the second largest producer of strawberries. Our commercial season begins in December and runs until May. The peak of the season is March and April. That is the best time of year to pick your own strawberries at local farms.  Check out U-pick farms in your area to have an adventure of day picking your own fresh fruit. Many times, this an inexpensive way to buy fruit when it is in season and an easy way to spend the day outside coupled with physically active!
There are countless tasty ways to eat strawberries, try a few of the following simple ideas. Cut the tops off and eat whole, slice them thin and throw them into a salad, try dipping them in light whipped cream or slicing them up and layering them with some fat free pudding and whole grain graham crackers.  Or if you are a stickler for recipes just wash your strawberries and check this one out: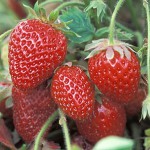 Yogurt on the Go:
¾ cup low-fat yogurt (any fruit flavor)
½ cup washed, cut fresh strawberries
1 tablespoon sunflower seeds
1 tablespoon raisins
Mix all ingredients together in a cup and enjoy!
Don't forget check out the annual Florida Strawberry Festival!
Check out this site for more information: http://www.flstrawberryfestival.com/
References:
Guest Blogger: Beth Ireland, Pasco County Dietetic Intern