The Summer Feeding Program also known as Summer Break Spot provides free, healthy breakfasts, lunches and snacks to anyone 18 and under.
5.) Not only do children receive a free meal or snack but many sites also have fun activities and games.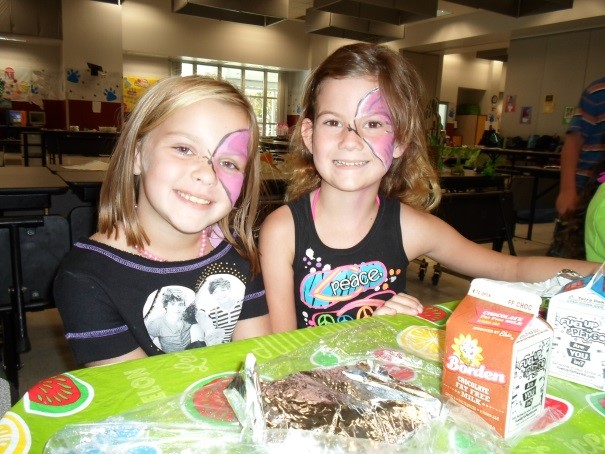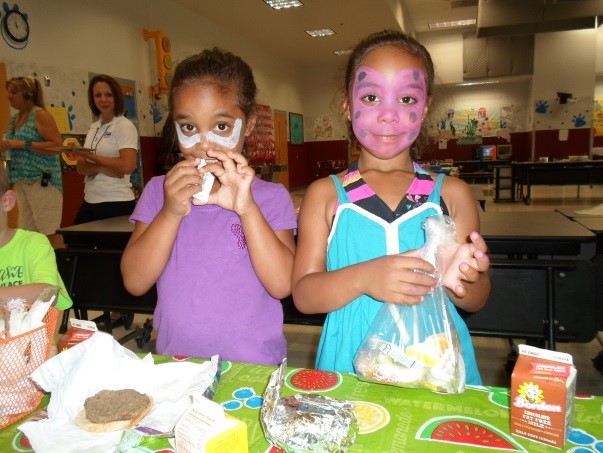 The activities are anything from crafts to face painting. The children love getting to spend time making new friends during these fun activities.
4.) There are now Summer Break Spot mobile units.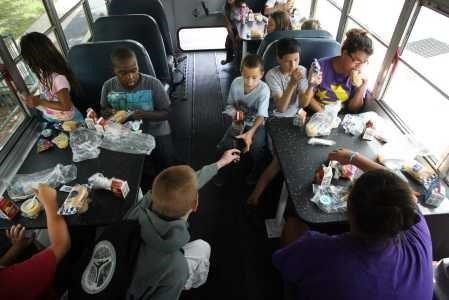 Children can eat on the bus in the comfort of air conditioning especially on hot summer days. Even our Superintendent of Pasco County Schools, Kurt Browning (pictured in the center) hops on the bus on occasion! There are currently 5 buses allowing summer break spot to reach more children in locations without a summer break spot nearby.
3.) Last summer Pasco County served 205,343 meals/snacks to children.
We served 58,029 breakfasts, 26,016 snacks, and 121,298 lunches. There were 72 sites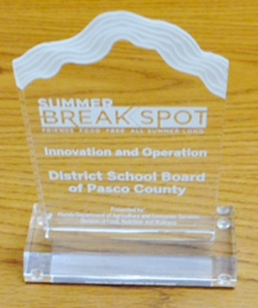 serving every housing authority in Pasco County. Sites are everywhere including: schools, Boys and Girls clubs, parks, camps, churches, and more. To find a location near you visit http://www.summerfoodflorida.org or call 211. Walk-ins are welcome at open sites and are served on first come first serve basis. You can call your site ahead of time to reserve a meal/snack.
2.) Our Program is award winning.
Last year the District School Board of Pasco County won an award for innovation and operation!
1.) Everyone 18 and under can come to Summer Break Spot all summer long!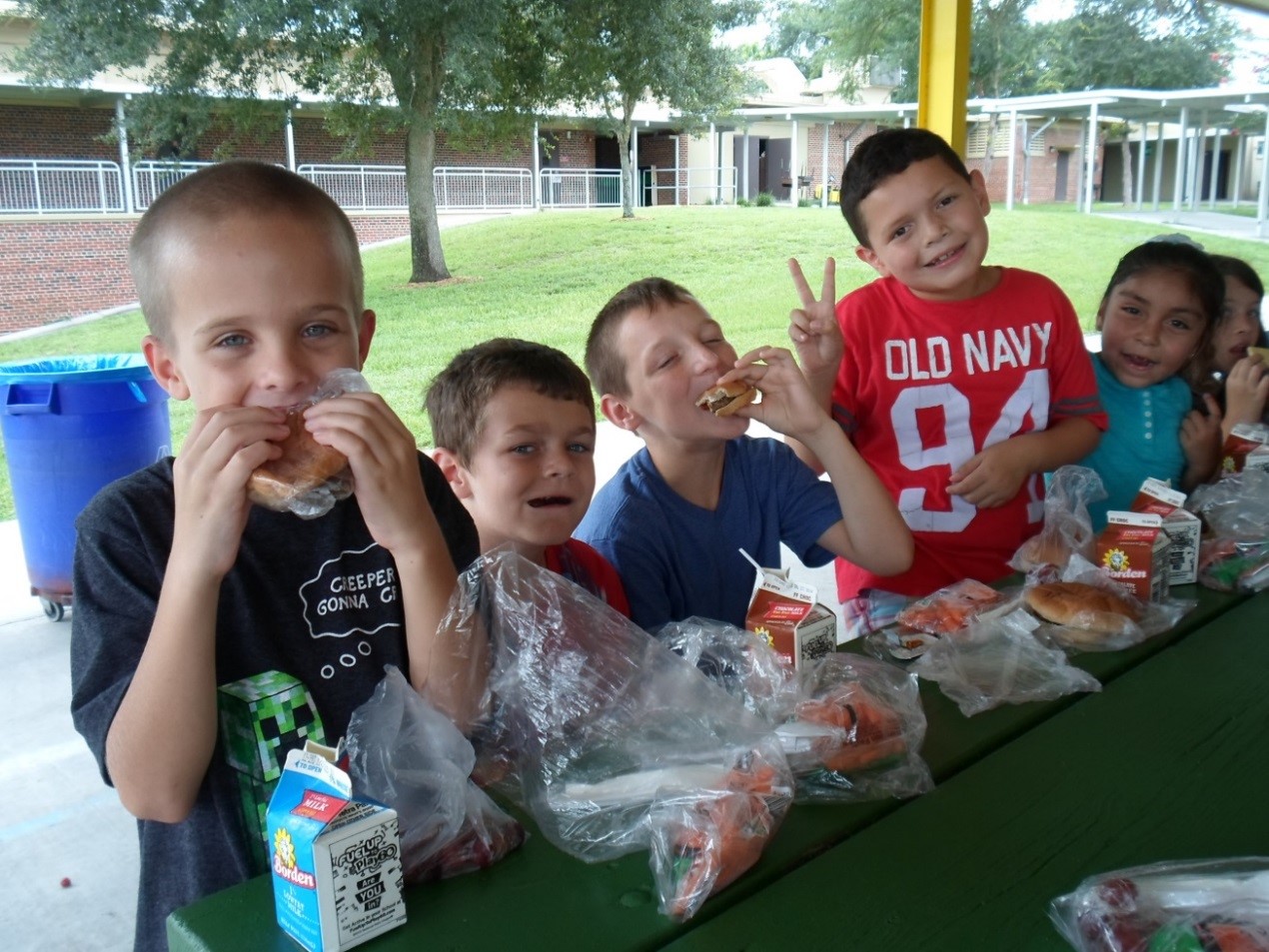 All children 18 and under are eligible, no registration or qualifications required to participate! Each site may open on different days from June to August and will be serving free, healthy meals and snacks to all children. Meals contain 4-5 out of 5 food groups and snacks contain at least 2 food groups. Visit http://www.summerfoodflorida.org or call 211 to find out when a site near you will be serving.
Guest Blogger: Stephanie Zoeller, BS, DTR, Dietetic Intern at James A Haley VA Hospital