With the 2015-2016 school year well underway for students in Pasco County, many schools took the opportunity to celebrate National School Lunch Week from October 12th -16th, 2015!
National School Lunch Week was created by President John. F. Kennedy in 1962 as a chance to celebrate school lunches and students enjoying fresh fruits and veggies, whole grains, and milk that is incorporated into their daily lunches.  Each year a different theme is set for the week long celebration and this year's theme for National School Lunch Week is "School Lunch Snapshot" with Pasco County incorporating a "Fresh from the Farm" slogan into their weekly festivities.  Each day of the week focused on a different healthy school food and students displayed there enjoyment of the foods in snapshots with a hashtag.

Monday- Eggs #increggible
Tuesday- Celery and Tomato Dippers #dipit
Wednesday- Cowboy BBQ #yeehaw
Thursday- Carroteenies #betatime
Friday- Cheese Pizza #saycheese
Students at James M. Marlow Elementary School had a surprise visit from Mary Moo the cow who came from the Dairy Council to promote milk among the students.  Students enjoyed interacting with Mary Moo during their lunchtime to learn about calcium and its ability to help build strong bones in growing students.  Mary Moo educated students that milk is a part of school lunch each and every day!
Pine View Middle School promoted fresh vegetables to students on Tuesday October 13th, 2015 for "#Dip It" day by serving over 100 celery and tomato dippers during lunch.  Students who chose a celery and tomato dipper got the chance to snap a photo with the school's celery prop!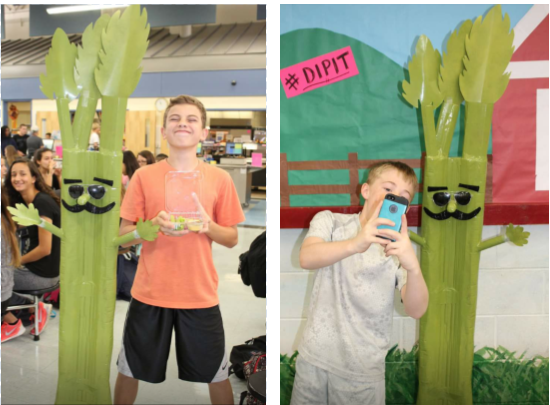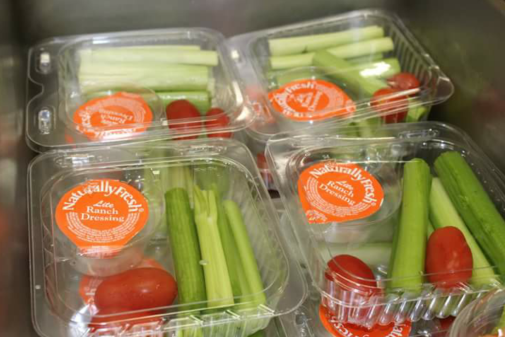 Be sure to check out Pasco County Schools Food and Nutrition Services website and our Facebook page for more information and pictures from this year's celebration.  Your student may be featured in a snapshot on the Facebook page enjoying a healthy school lunch and demonstrating their participation in the National School Lunch Week 2015 celebration!
Guest Blogger: Lindsay Murphy, Dietetic Intern, Florida Department of Health-Pasco County
References:
National School Lunch Week. School Nutrition Association Website. https://schoolnutrition.org/NSLW2015/About/ Accessed October 28, 2015.