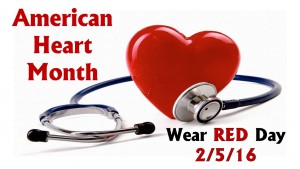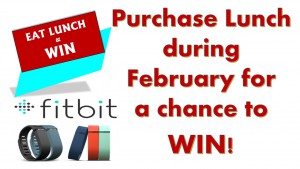 Did you know, February is American Heart Month? Our hearts are the strongest and most important muscles in our body. Without a healthy heart, the rest of our body suffers. That is why it is important to maintain a healthy heart throughout the lifetime. Hearts do not become sick on their own. Heart disease develops over many years of poor nutritional choices and physical inactivity. The two most important things you can do to maintain your heart health throughout your lifetime are to eat a healthy diet complete with plenty of fruits and vegetables and exercise at least 150 minutes per week. Aim for 60 minutes of physical activity per day. This may seem like a lot, but every bit of activity counts! Walking, running, sports or anything that gets you moving and increases your heart rate. You can even track the steps you take to class with your new Fit Bit Being healthy will allow you to feel better, do better in school and sports, and have more energy to go out with friends and have fun.
As a way to bring awareness to your heart and the impact that your choices can make on your heart's health, Food & Nutrition Services will be having a contest for the month of February!
We will be giving away one Fit Bit personal fitness monitor at each high school in the district. All you have to do to enter is purchase school lunch complete with a fruit or vegetable during the month of February. Each time you purchase a meal, your name will be entered into the drawing to win. In total you have 21 chances to enter if you buy lunch everyday. The School lunch is specially formulated to provide your body with all the nutrients you need to maintain a healthy heart.
The winner will be announced Tuesday, March 1st during the high school morning announcements.   For more information on the contest you can look at the school menu boards in the cafeteria. For more information on heart month and what you can do to maintain a healthy heart for a lifetime, visit the American Heart Association.
Don't forget, February 5th is wear RED day in support of American Heart Month! Good luck and live your life to support a healthy and strong heart!
Guest Bloggers: Jenn Hughes & Jordan Holland, Dietetic Interns, James A. Haley Veteran's Hospital
Attention All High School Students!